eStatements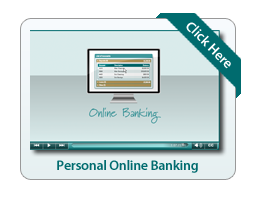 NewBridge Bank's eStatements are free electronic statements for your eligible checking and savings accounts.
Help protect your financial privacy – reduce the risk of mail fraud by accessing your eStatements digitally using our secure online banking services
Reduce paper clutter – no more piles of paperwork and no more shredding
Access your statements anytime, anywhere – NewBridgeBank archives 15 months of statements accessible from our secure online banking services
You must be enrolled in Online Banking to enroll in eStatements. If you did not enroll in eStatements when you initially enrolled in NewBridge Bank Online and would like to start receiving eStatements, please follow these steps to signup for eStatements.
Log into your NewBridge Bank Online account
Go to the "Security" page
Scroll down to the "eStatement Enrollment" section and click on the "Edit" button
Complete the "eStatement Enrollment" fields:

Check the box to the left of each account for which you would like to receive eStatements
Re-confirm the email address to which you want to receive eStatement notifications
Click on the link to review the "Electronic Statement Delivery Disclosure & Agreement"
Review the "Electronic Statement Delivery Disclosure & Agreement." (Make sure to scroll to the bottom of the Agreement to get your "eStatement Confirmation Code.")
Check the box indicating that you have read and agree to the "Electronic Statement Delivery Disclosure & Agreement."
Enter your "eStatement Confirmation Code" from the "electronic Statement Delivery Discolsure & Agreement."
Click on the "Accept" button to confirm your eStatement enrollment